Welcome to Boracay!
This tiny island was a little slice of much needed sunny paradise for a few days. We had booked for a week but mother nature had other plans and sent Typhoon Ruby heading our way meaning we were hotel bound for half of the week.
The island despite it's smaller size is busy and very touristy. I didn't mind this as we stayed in Station three on White Beach which is much more like the Boracay of ten years ago, palm backed, bright white sand and blessed with the the palest turquoise sea. Station one and two are much more commercial which was fine when heading out to wander the shops, or selecting a restaurant for dinner.
On the opposite side of the island to White beach is Kite beach, and at the very top is the serene and stunning Puka beach. There are several more resorts dotted over.
Here is the stretch of beach just outside our hotel, boats line up to take you out for the day leaving the sea in peace and arrive back later in the day to drop you off.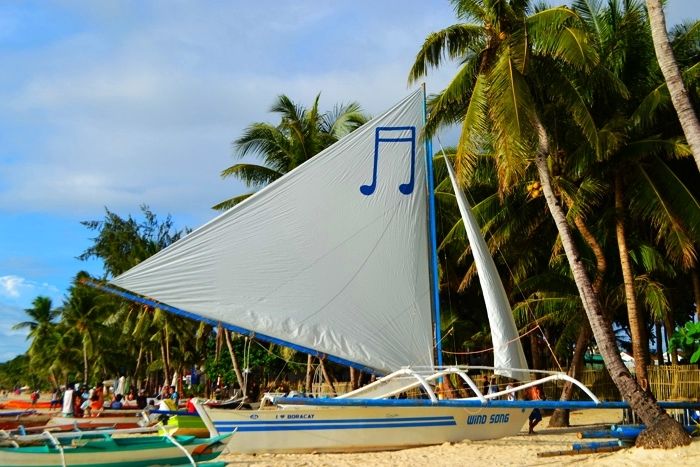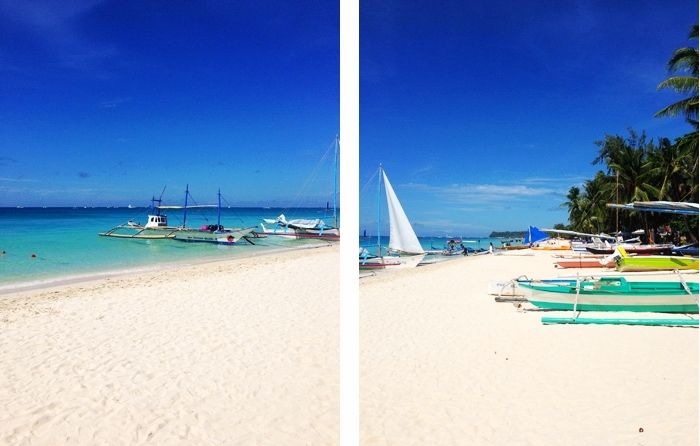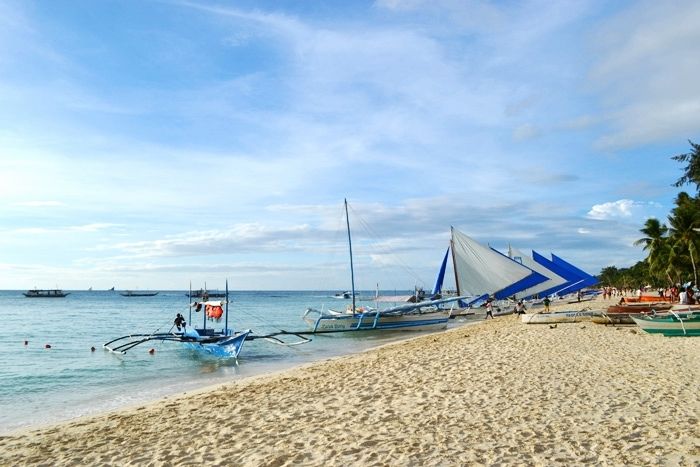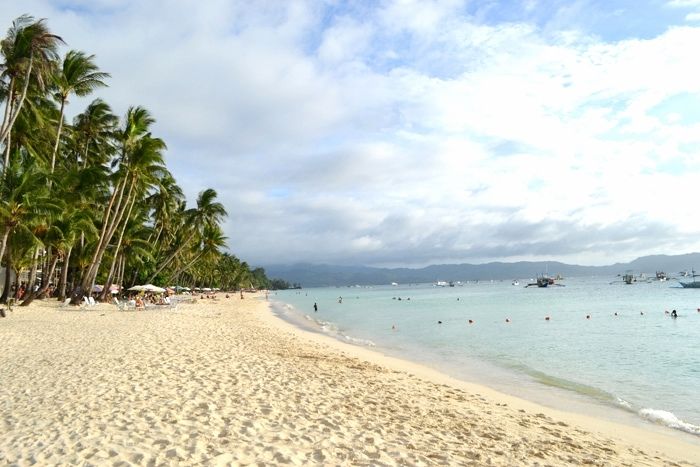 Our little tropical beach front hotel where the staff couldn't do enough to please you, the rooms were immaculate and the food was great.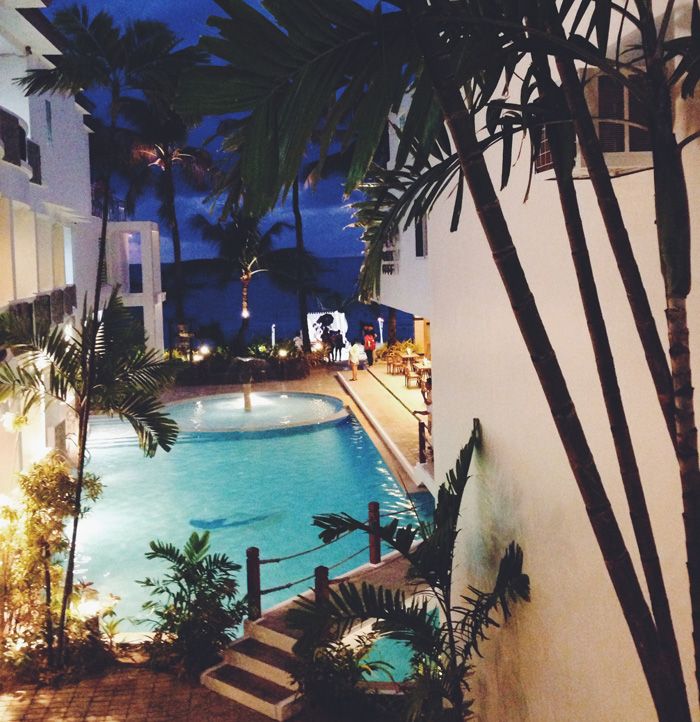 Kite beach needed a little love, the hotels and apartments looked a little run down and the sea not nearly as clear as White Beach. Still very picturesque though.
Puka beach had the bluest sea and the sand was full of tiny shells. (Puka means shell) Caroline and I took a tuk tuk up to the top of the island to visit. It took around 15 minutes drive and our driver waited the entire time we were there so he could drive us back. It was so much fun getting out and seeing a bit more of the island after we had been holed up for days at the hotel.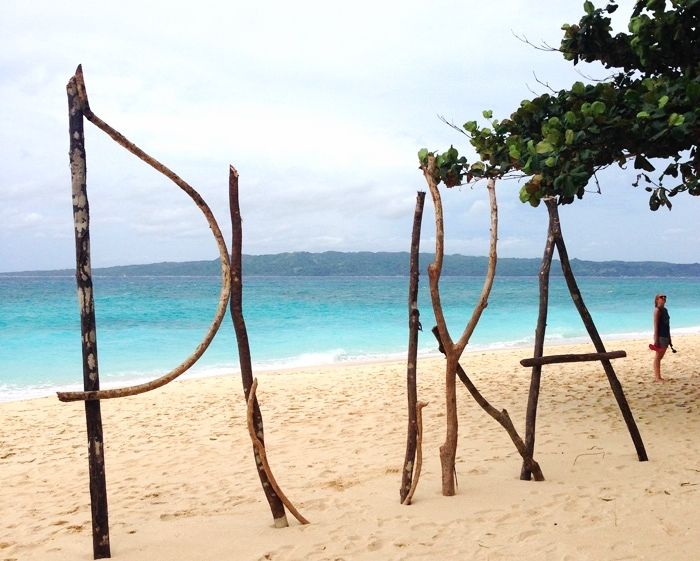 Typhoon Ruby arrived half way through our stay and luckily only threw high winds and heavy rain our way. All flights from the next island and boats off Boracay were cancelled and the beaches emptied leaving this deserted stretch for us to explore.
The hotels boarded up to protect against any tidal surge and kept all of the guests fed and watered. We played endless games of cards and drank glasses of the local rum and all in all we were just pleased we and the rest of the Philippines escaped the horror of the previous year.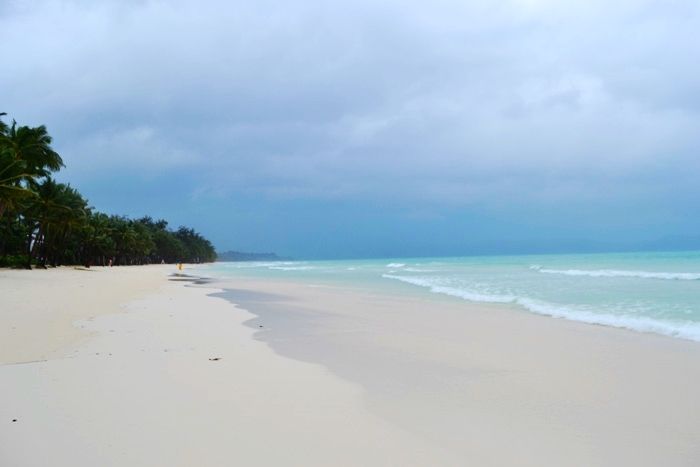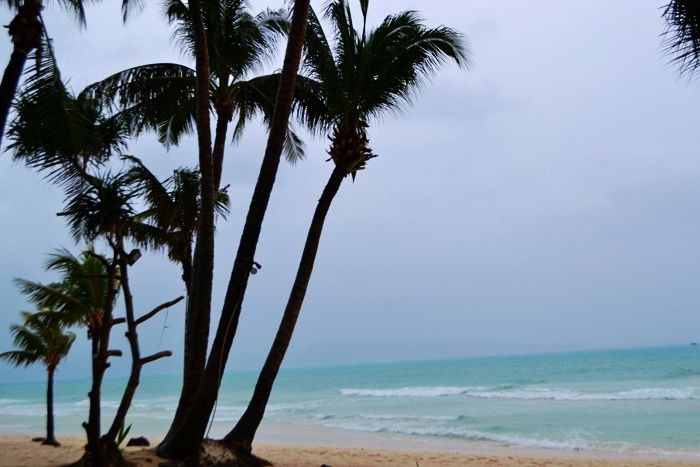 I think I can safely say one of our highlights of Boracay were the sunsets from White beach, we easily saw the best sunset of our entire lives one evening, just stunning...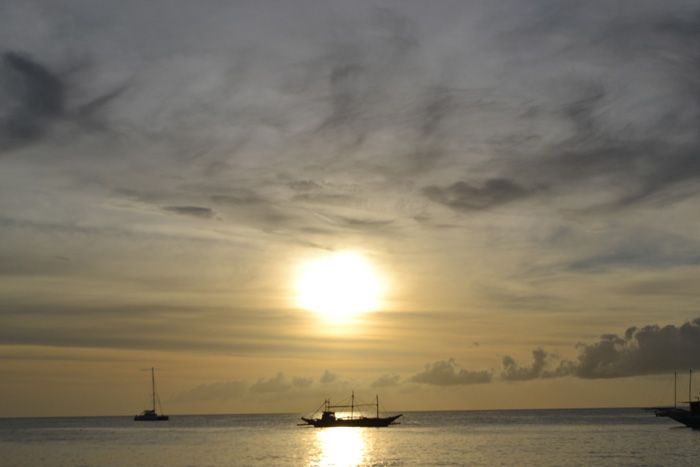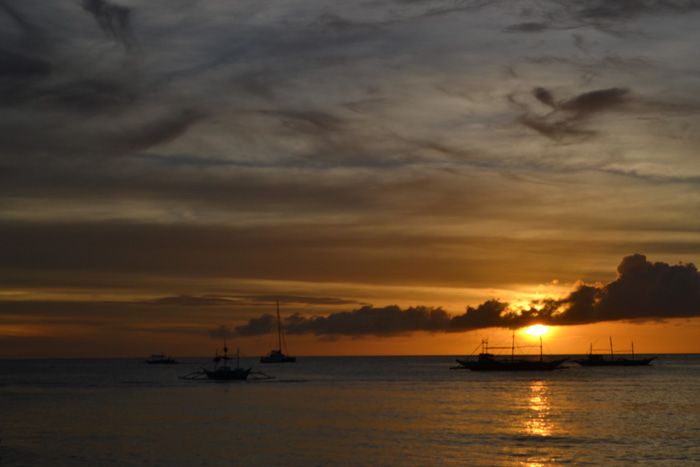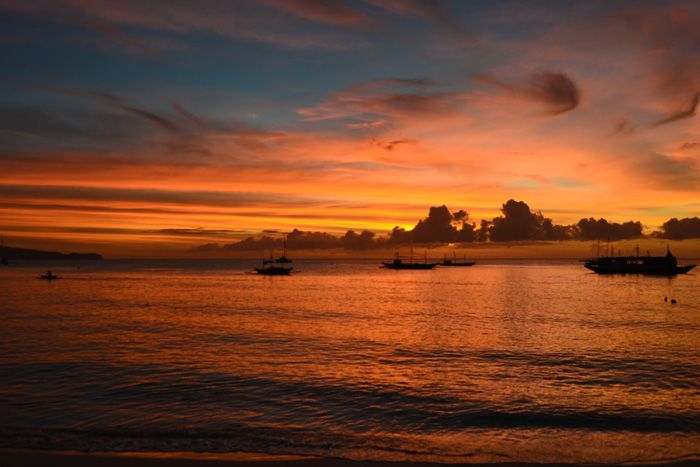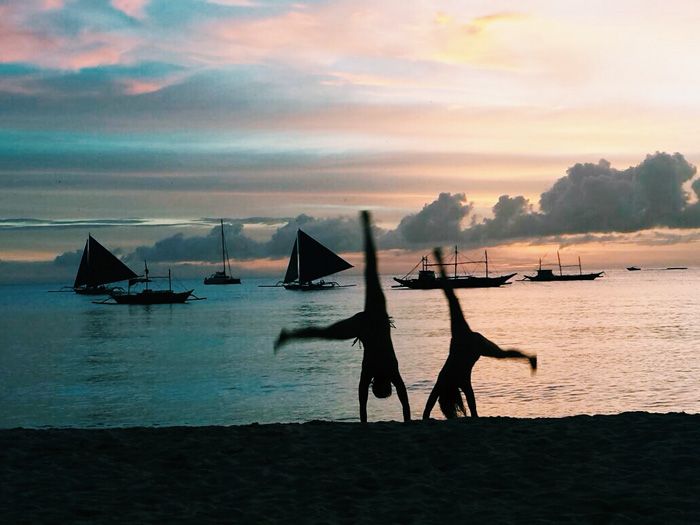 So although we lost half our week to the typhoon, we still fell in love with the stretch of beach, tiny wooden restaurant shacks and palm fringing in station three on Boracay.