On St Valentine's day I was made pretty by Laura Mercier. I was invited to meet Chris Howells the make-up artist (and font of all knowledge) for the brand so I went along to the Selfridges counter to see the new watercolour collection and have my face transformed.
I had a very natural look applied with the prettiest hints of colour on my eyes and lips. First skincare, Repair day lotion and cream and perfecting water mist.
T
he base was applied using the primer, tinted moisturiser in Sand, Secret camouflage concealer palette and the new contouring palette. On my eyes, cream liner was applied using their special tight lining technique, plus a delicate mauve and grey
smokey
eye using the watercolour palette and Long Lash mascara in black.
I really
really
loved this look and actually think I could achieve something reasonably close to this myself. I would never have gone for the eye shadows chosen in a million years yet the colour is so subtle. The lipstick deserves a special mention, the Nude Rose Paint Wash, a lipstick slash gloss hybrid with serious staying power,( read 6 hours through the afternoon and a wine drinking session..) not sticky, not drying with serious staying power.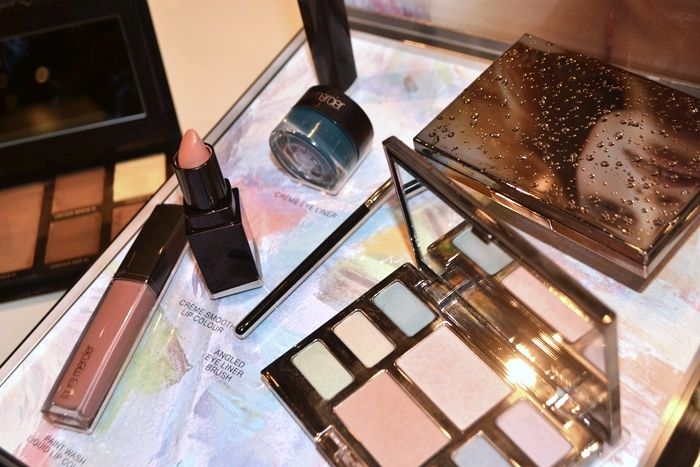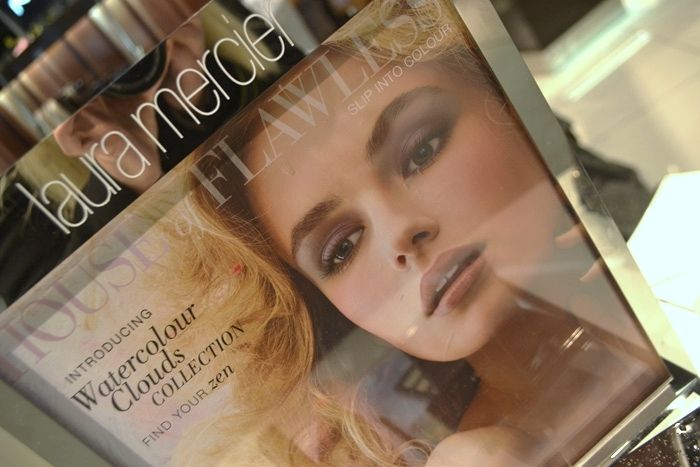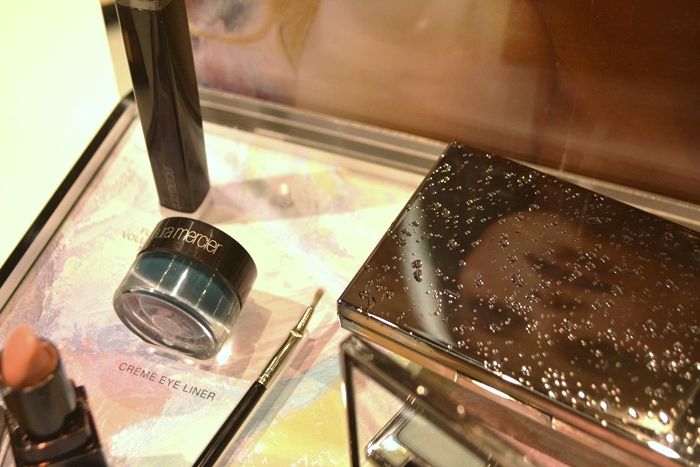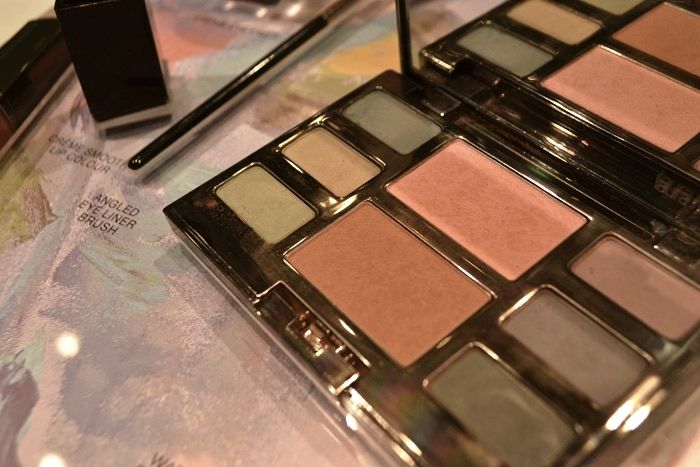 Sorry for the iPhone face photos, I just can't take a selfie with my DSLR, it's just too heavy. Also looking at these photos note to self - get a hair cut, when did it get so long!
Favourite standout products from my session:
The tinted moisturiser, will be buying as soon as I run out of my UD bronze. Is the primer essential to go under? Let me know your thoughts.
The contour palette, I have been after one of the many on the market but this seemed to do the impossible and sculpt my round cheeks enough to notice and dare I say it easy to apply (time will tell)
The concealer, I think I've been wearing the wrong shade (too light) for years but this nifty palette gives me the option of a lighter and darker shade I seem to need under my eyes. As well as evening out any freckles / pigmentation over the rest of my face.
Anyone else a big Laura Mercier fan?