I took myself down to London one Saturday for a spot of solo shopping. Matt had flown over to Las Vegas for a stag week and it seemed a perfect opportunity for a long overdue visit.
Here is my day through my iPhone, I have to say i'm pretty impressed with the iPhone 6's camera, I think the market and food shots have come out nearly as good as my dslr!
I took myself off to Regents Street and first dived into Liberty's with a quick flower stall photo first. I spent some time in the beauty hall testing perfumes that we can't get in Birmingham and sniffing all the Diptyque candles.
I picked up a couple of bits before walking up the creaky old wooden staircases to the second floor for a drink in the café. I had intended to have lunch but the menu didn't grab me so settled for a Liberty Royale cocktail instead: hibiscus flower, syrup and champagne.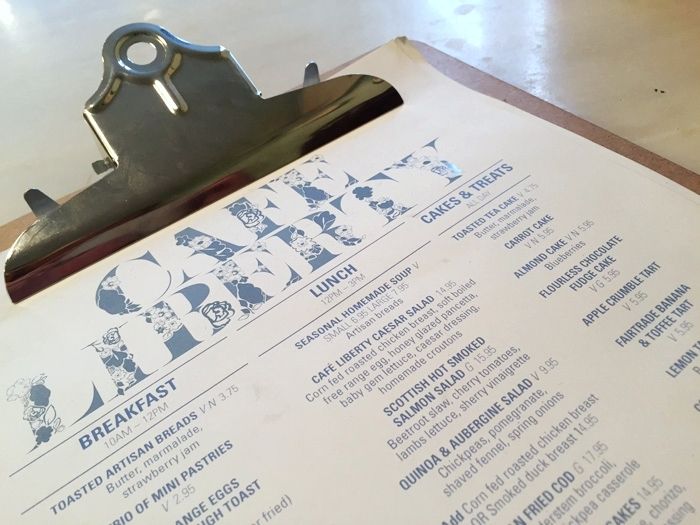 From Liberty's I headed further down Regents St popping into & Other Stories for a browse. I love the set-up of the beauty items displayed here but didn't buy anything this time.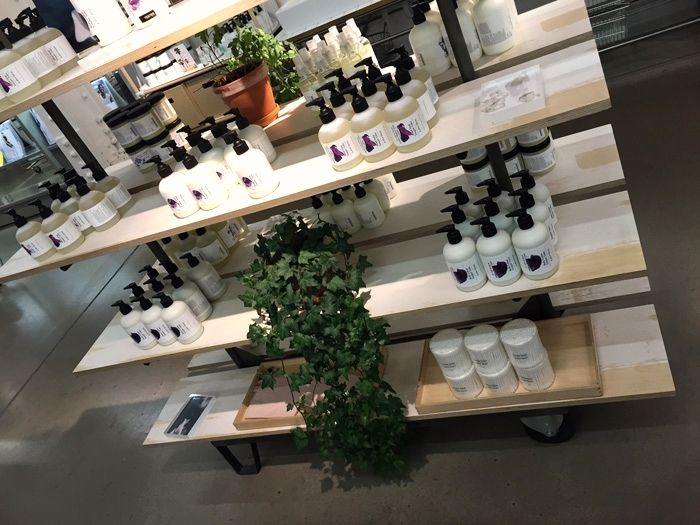 Slightly further down the road I popped into Anthropologie and I snuck a shopping selfie on one of the floors with the huge foliage backdrop. It's an amazing wall, I quite fancy one at home!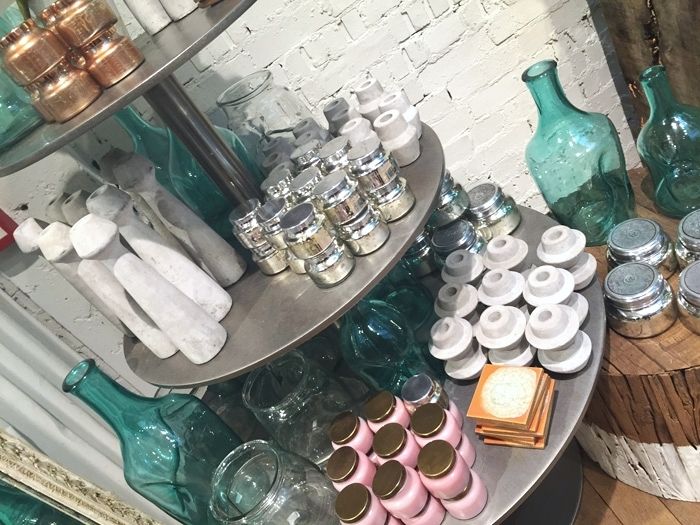 From Regents St I head even further down and turned on to Picadilly, The buildings along this street are so grand, you have Fortnums and the Ritz here.
I headed just up to Dover street to Acne for a browse, fell in love with two pairs of shoes which could be future spring purchases. I did pick up a beautiful plain classic scarf before heading back down and found myself opposite the Ritz. I would have loved to have popped in for Afternoon Tea but felt it would have been more fun with a friend than on my own. Maybe next time. Next was a quick stop in Fortnum and Mason to pick up a few birthday gifts for my mum and a gaze around the cake and macaron counter, so tempting!
I was decidedly hungry by this point so hopped onto the tube to London Bridge and a visit to Borough Market. The market was incredibly busy and bustling and after a quick browse amongst the stalls decided I need to sit down to eat.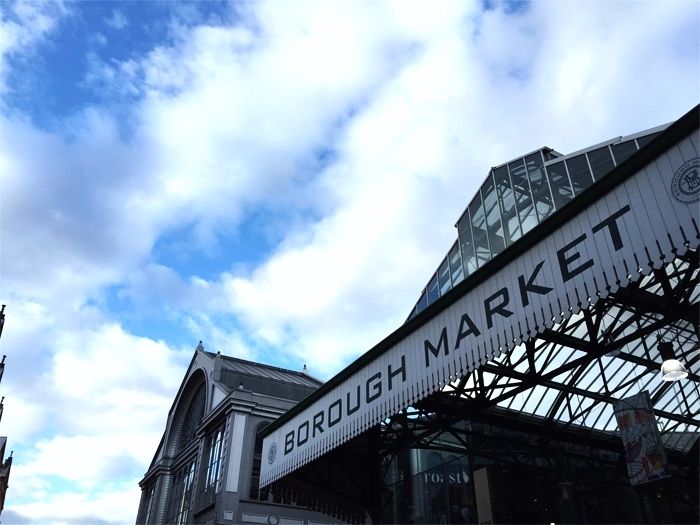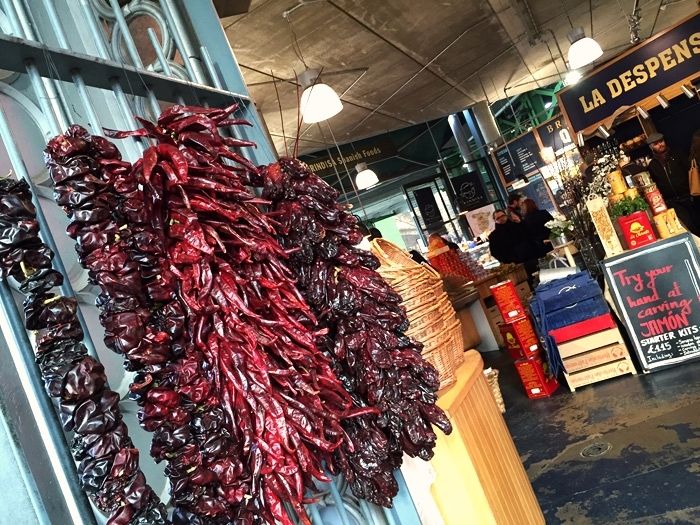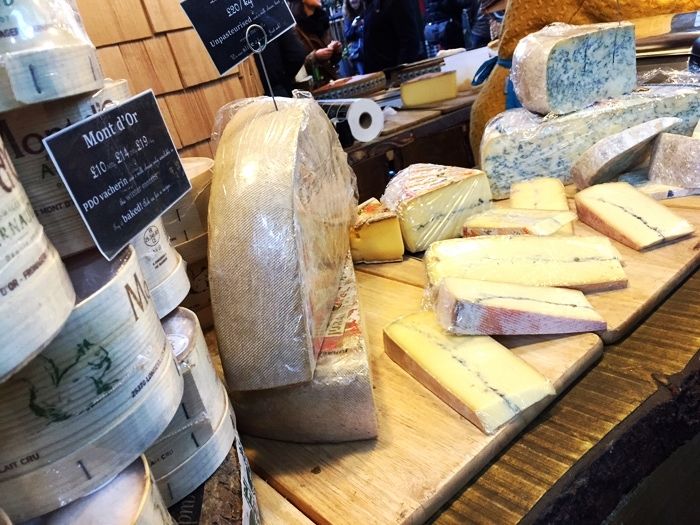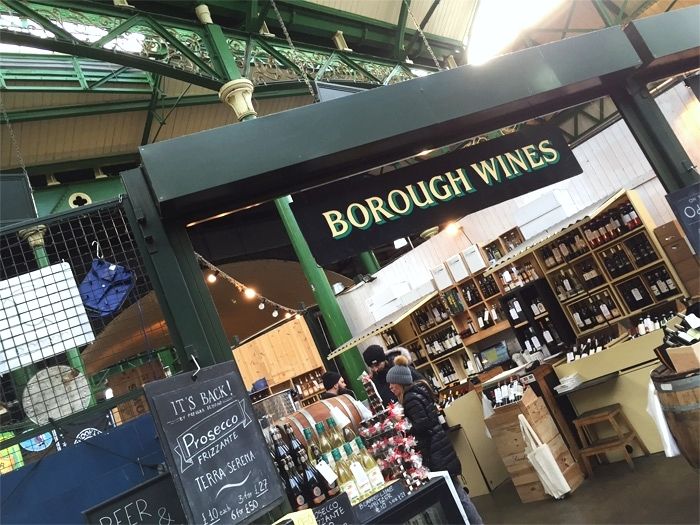 Next to the market was Black and Blue restaurant which despite being a steak specialist had quite a few smaller plates to choose from. I had a nice open view overlooking the wine merchants and market entrance and people watched for a good hour.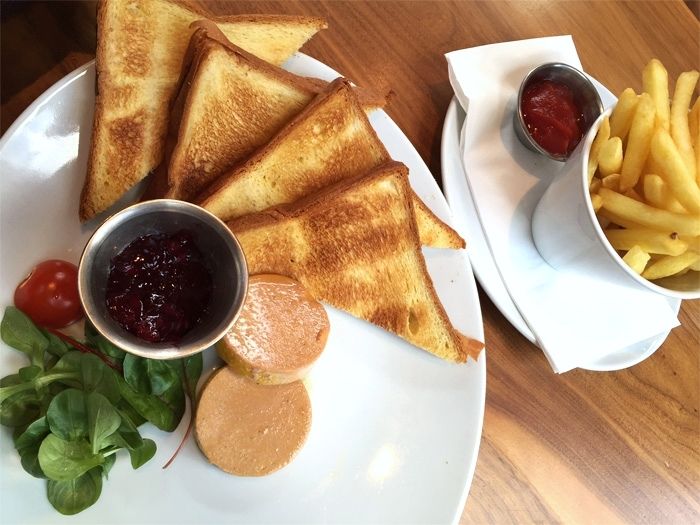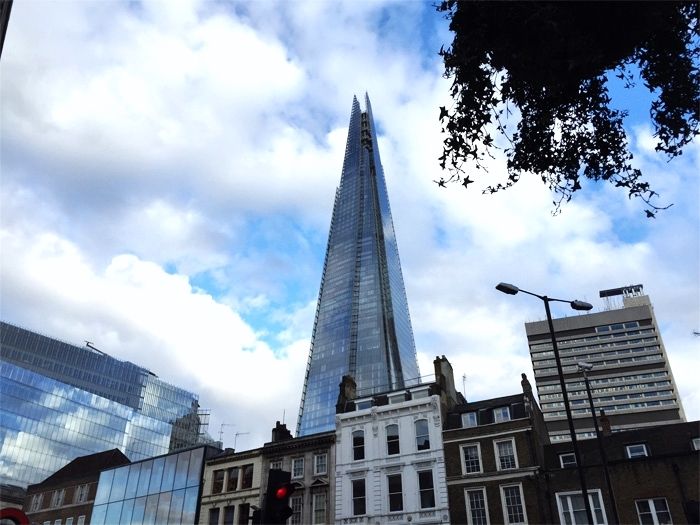 Matt's brother had just seen I was in the area so after a few messages arranged an impromptu visit to his apartment. Another tube ride down to Stockwell took me out of the craziness into a much calmer residential street. I did fall in love with a house or two here, I decided I like to live on a Crescent one day!
Nearing the end of my day I headed back into the city for a final walk up Regent's St in time to catch my train home.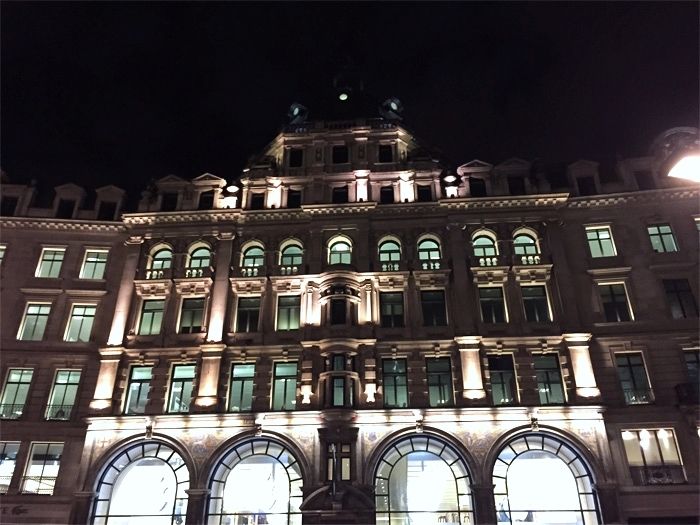 A tiring packed day but a nice break from my usual Saturday routine.