Miami – where can I start with our perfect two weeks there.
The best thing about our holiday? Getting engaged, without too many personal details, it involved a beach (of course) a ton of fireworks and a state of shock!
We booked an art deco apartment this time which was perfect, we've stayed in a hotels before but much preferred the freedom we had this time. Evenings in with salad boxes from Wholefoods watching the basketball on
tv
, breakfasts on the roof terrace, the lovely art deco features and bit more peaceful than Ocean Drive. We still ate out an awful lot but it was so great to have the option of a night in and a big fridge for food and drinks.
We had quite a few beach days, as we were there over new year the stretch of beach nearest ocean drive was very busy so we took a trip up to North beach on the bus which much more peaceful. Our favourite spot however was right at the bottom of South Beach next to the South Point Pier, the water here is clearer, the sand softer and doesn't get the crowds either. We walked down each day which took about half an hour by the time we stopped off for takeaway sushi, juices and coffees.
One of our US traditions is to get to a basketball game whichever city we're in so spent a night at the Heat stadium watching them lose by a point.
We also visited Little Havana on my birthday for the morning (post coming soon) before shopping for the rest of the day.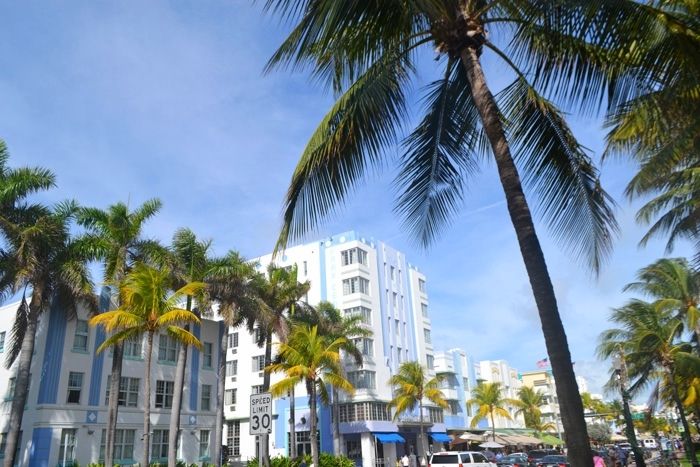 Ocean drive over looks the ocean and is lined with restaurants and cafes (favourites coming soon)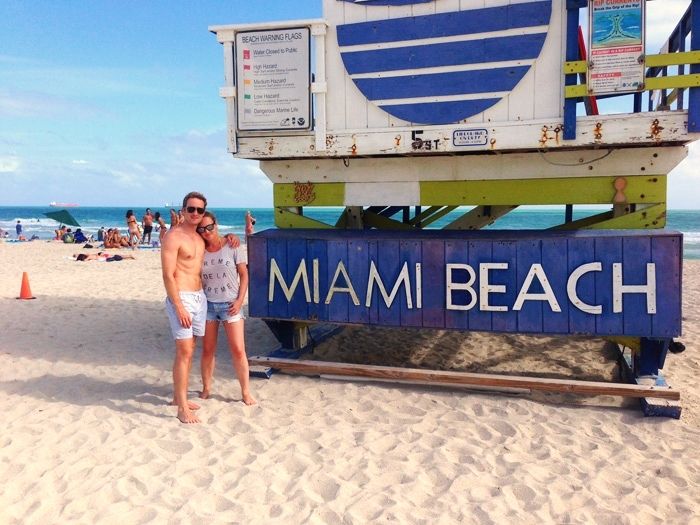 The white sand beach has lifeguard huts dotted along all decorated in different styles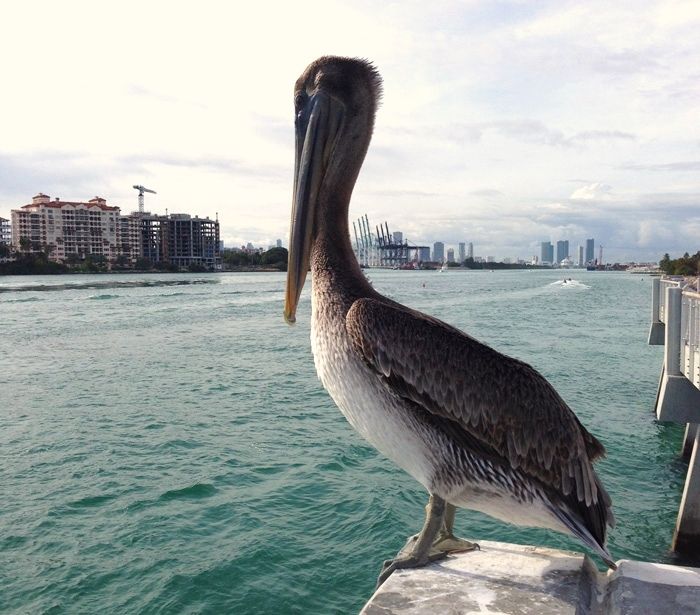 This chap flew down right beside me whilst we were on South Point Pier and made me squeal, then happily posed for this photo.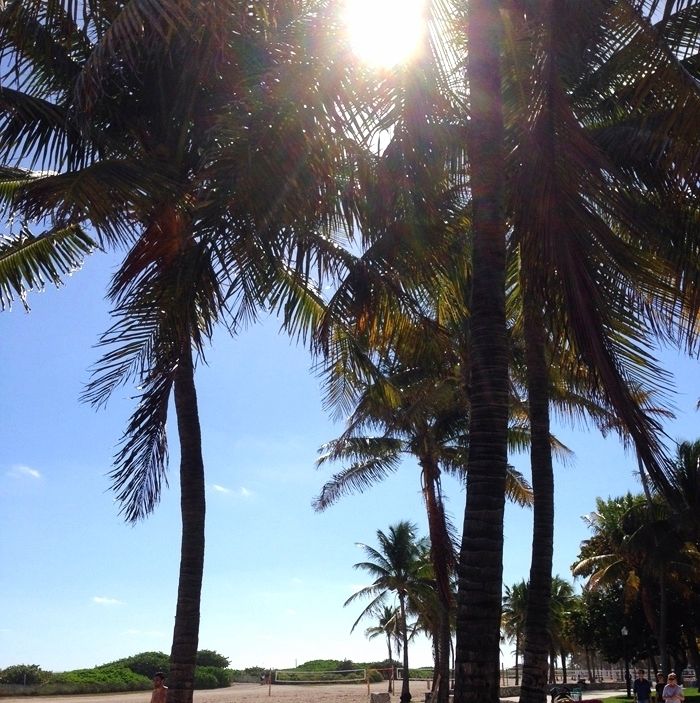 Lummnus Park sits just off the beach and has workout equipment, volleyball pitches and beautiful people getting fit. You can cycle and roller blade on the path that follows alongside the beach.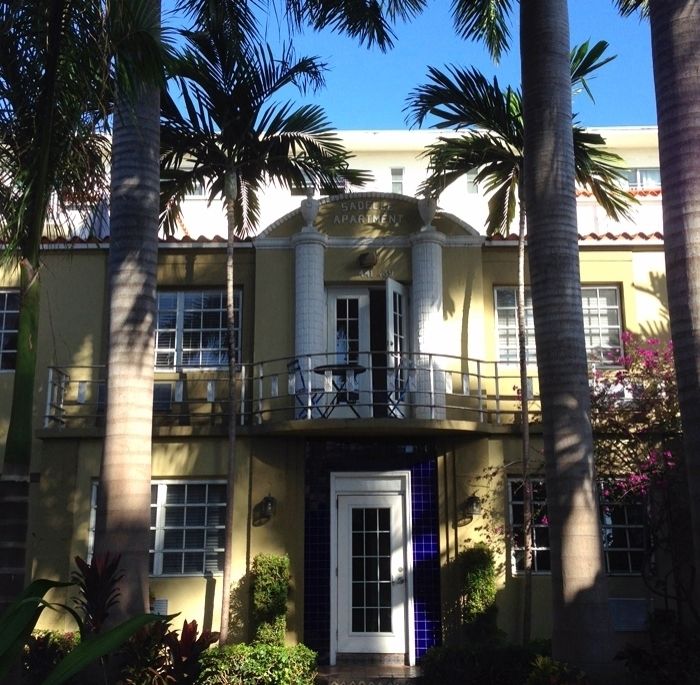 The entrance to our apartment couldn't have been prettier, so many details.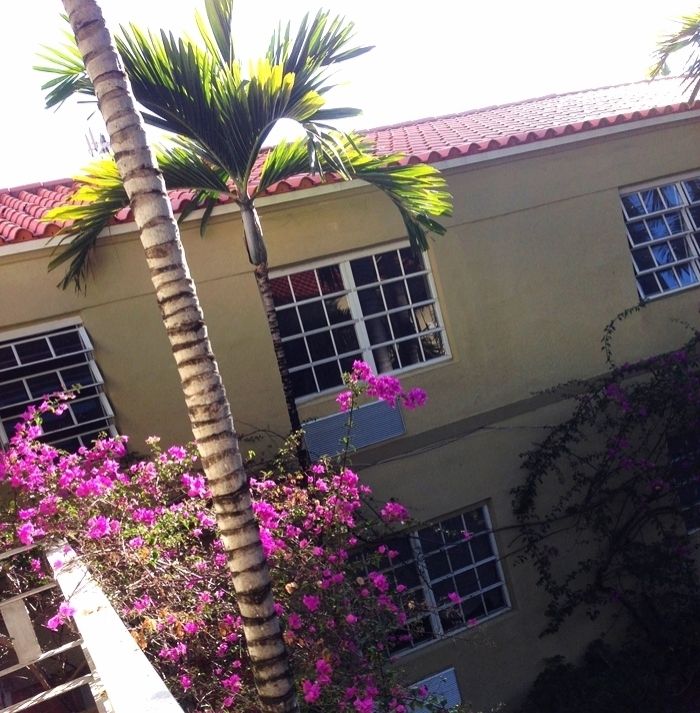 The flowers creeping up to the front balcony were in full bloom too.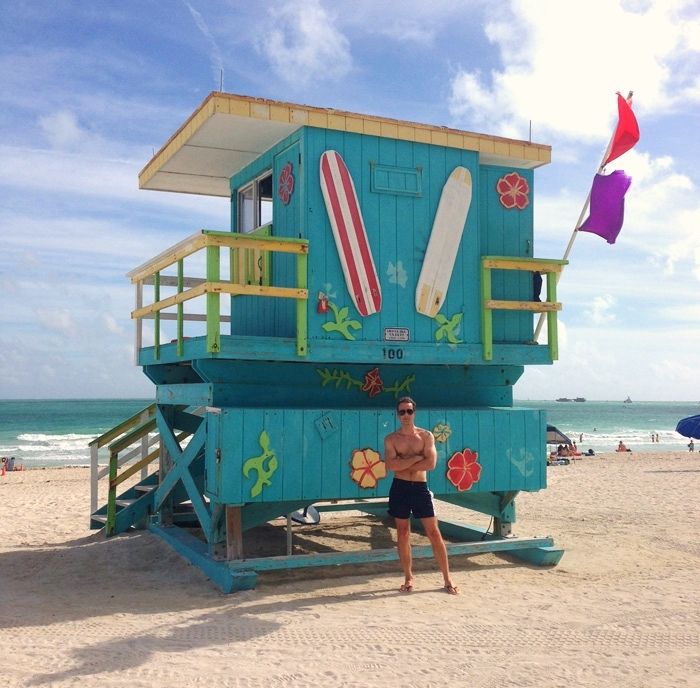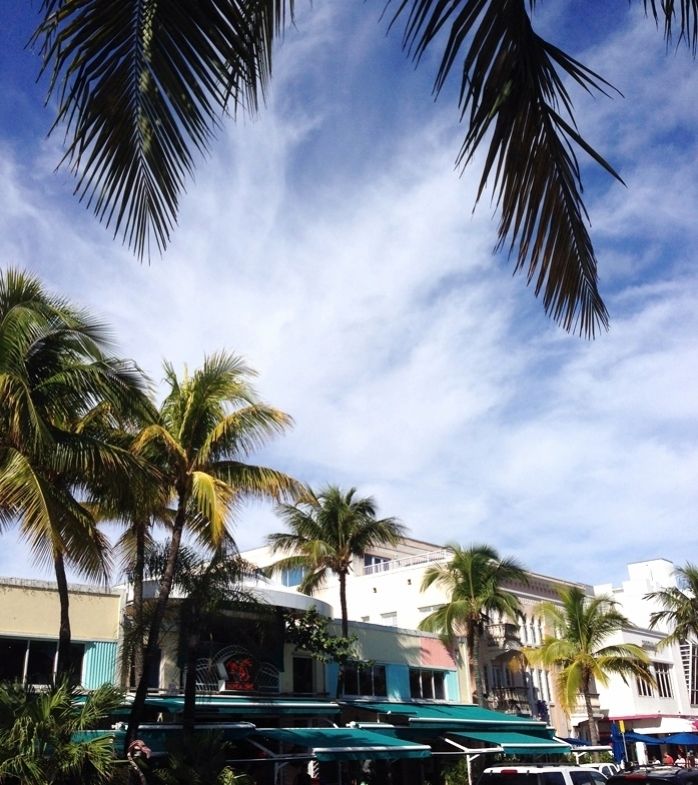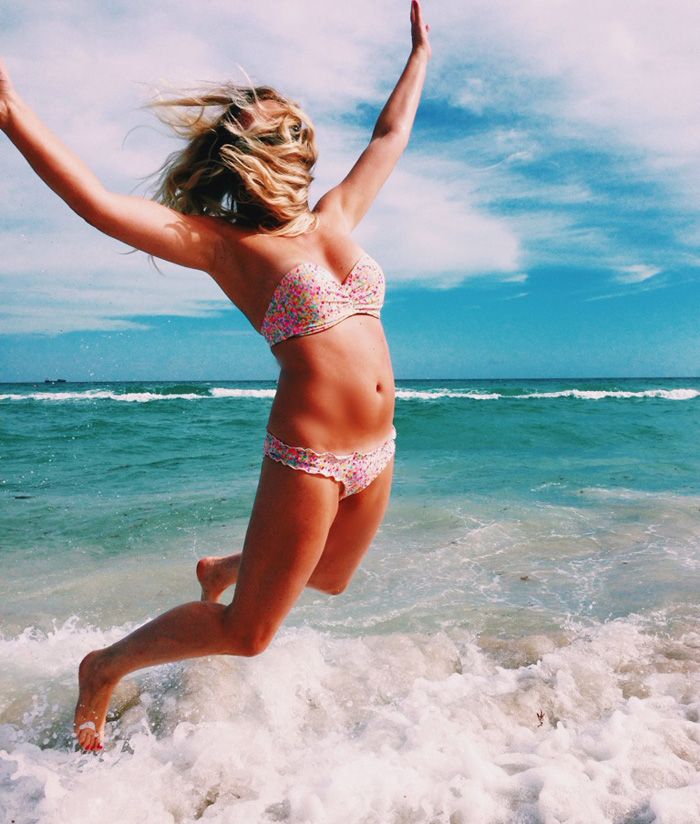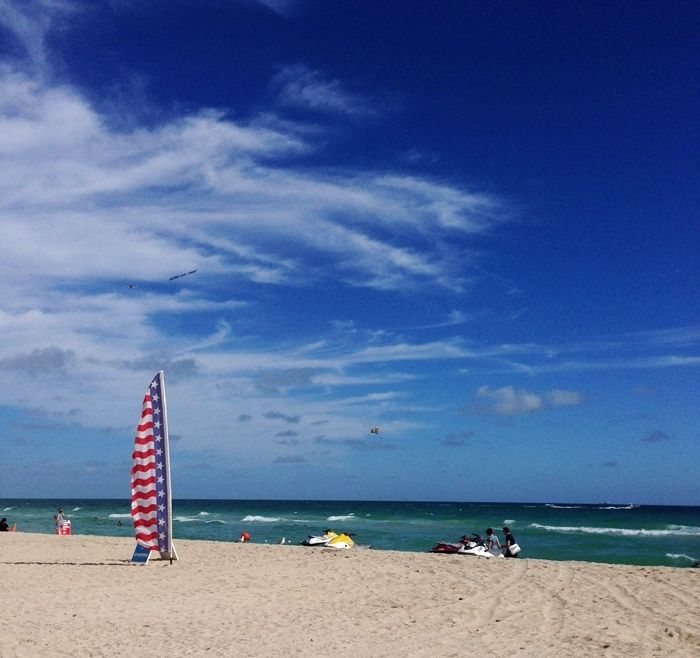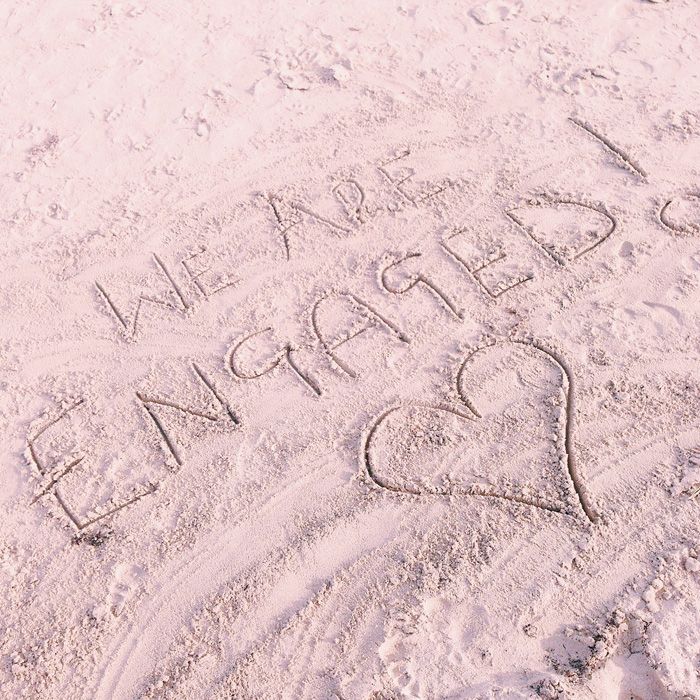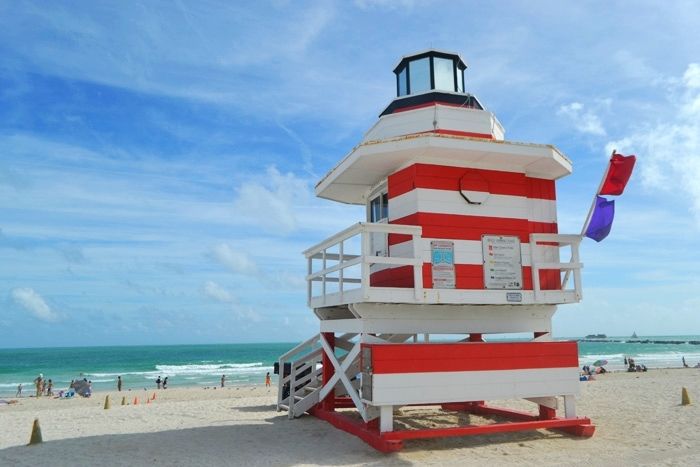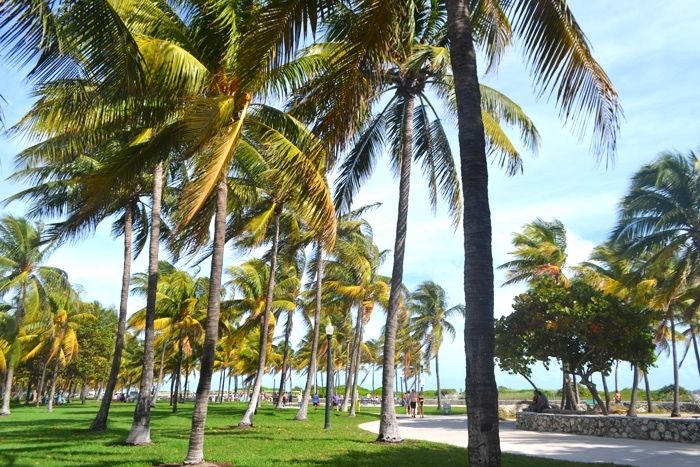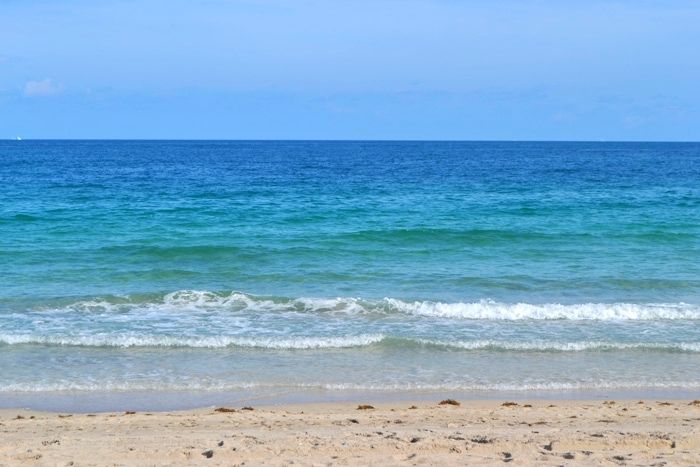 An ombre ocean.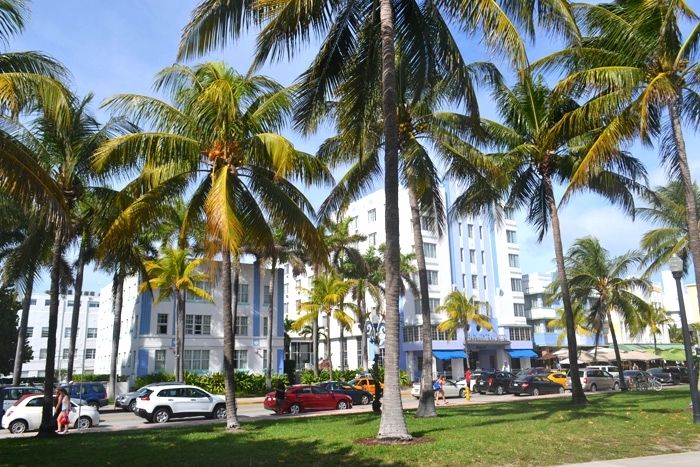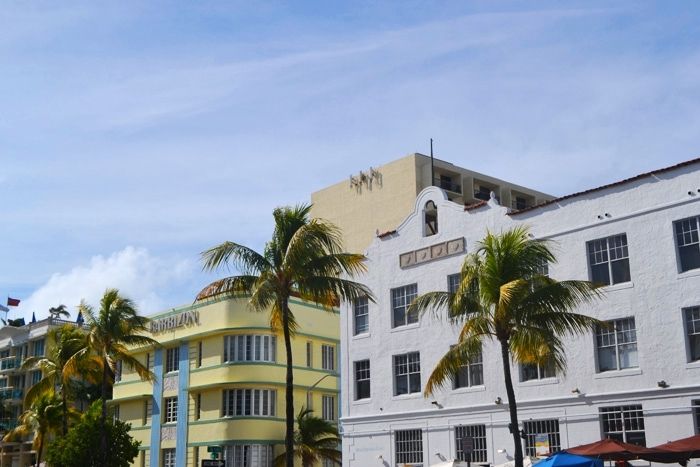 South Beach is famed for it's art deco architecture, one of my favourite features of the area too.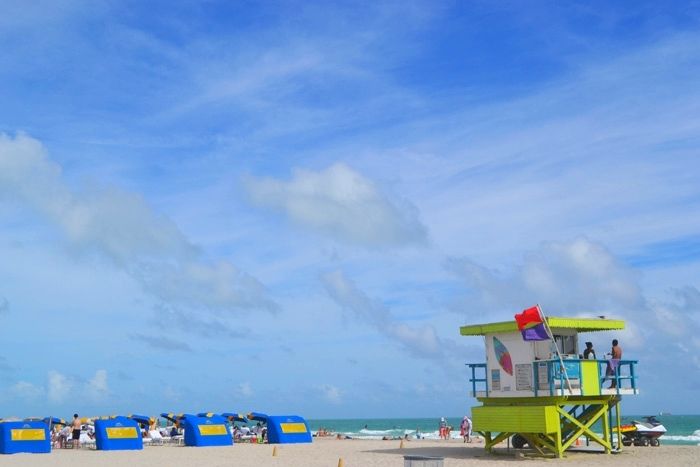 I have such a huge love for Miami, it was my third trip and by far and away my favourite (getting engaged should probably top the other times) it was so relaxed, we had so many laughs, great food (which will have its own post) and amazing weather.