Afternoon tea is always a treat and something to enjoy so I when an invitation popped into my inbox inviting me to Hotel La Tour I jumped at the chance.
The hotel itself is situated just outside of the city (Birmingham) a short walk from Moor Street Station and Selfridges and has a modern luxe feel to it. Muted greys, bold black and shiny polished furnishings decorate the interior, with a smart bar and restaurant and more casual and comfortable lounge area where we were served our tea.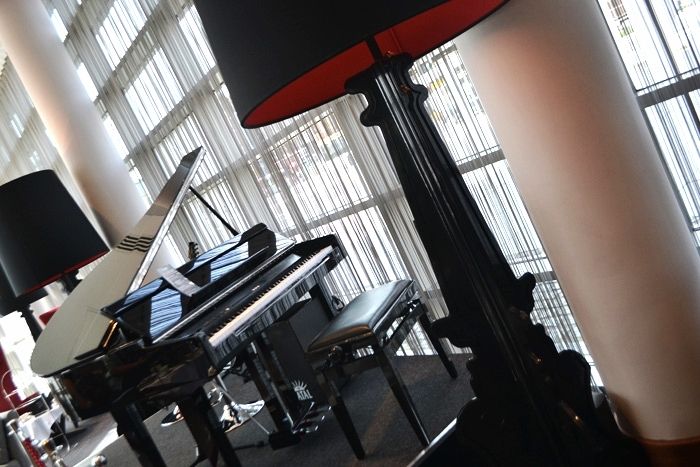 First up Champagne – of course! You can opt to have the afternoon with or without bubbles.
There is a great selection of teas to choose from, being caffeine free I opted for the peppermint. Then a quick run-down of the sandwiches and cakes being served that day.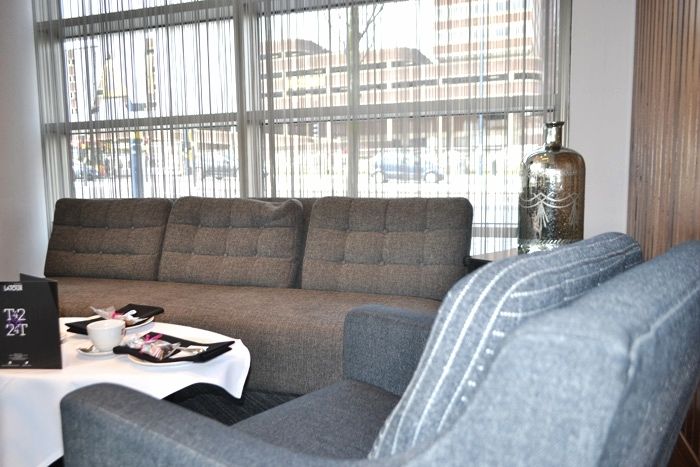 A smart stainless steel display is delivered to your table with your savoury and sweet selection. First was the great addition to any afternoon tea – a deconstructed welsh rarebit, a molten pool of melted cheese, a dash of Worcestershire sauce and crunchy toasted soldiers to dip in – heaven.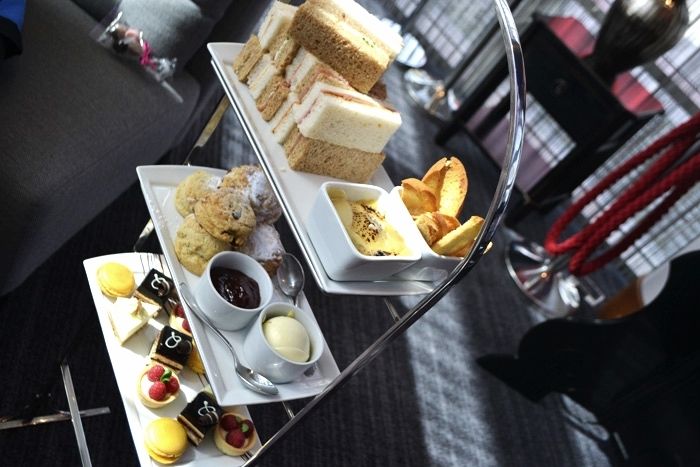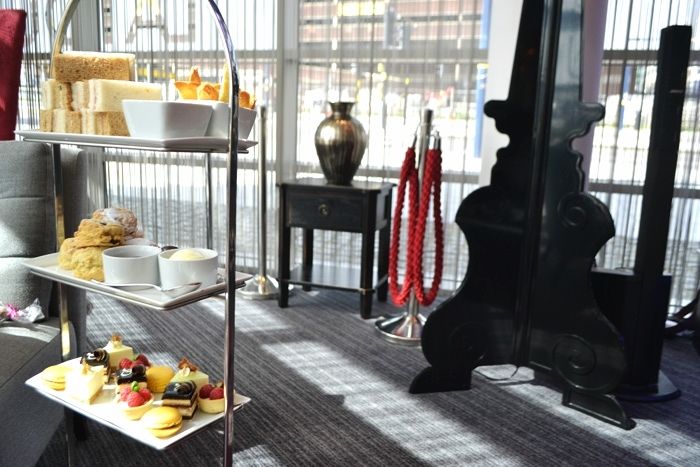 Then the sandwiches, all very classic, smoked salmon with cream cheese, egg and cress, ham and mustard all light fluffy and with the crusts cut off, naturally.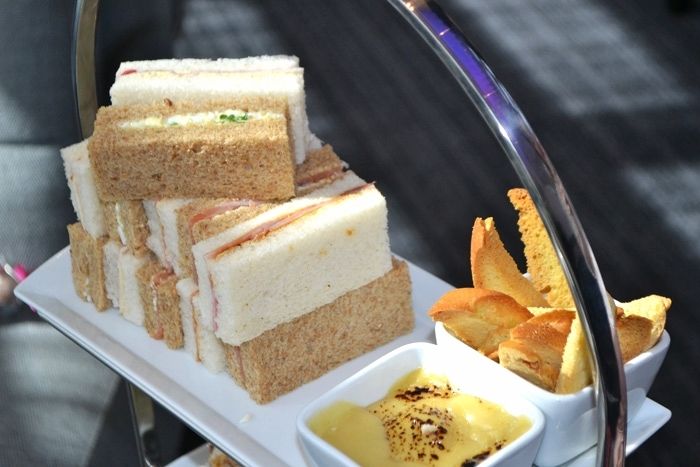 After having our fill of the first layer we moved downwards to the scones – my favourite. Still warm from the oven, we cut them in half, I spread a thin layer of jam with lashings of clotted cream dropped on top. You can't get better.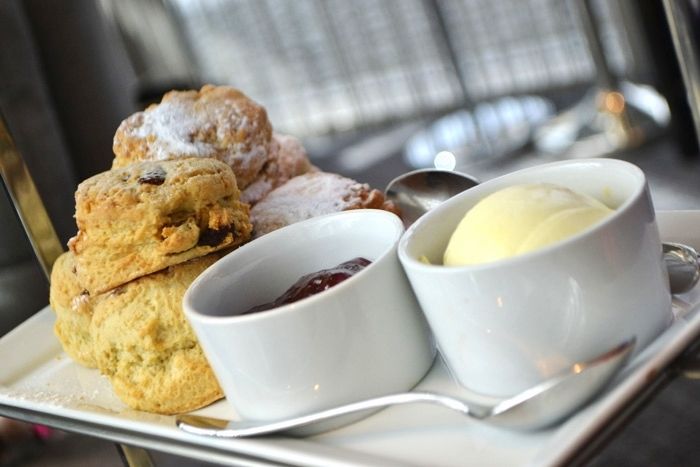 Moving down to the last but never least layer, was a bright colourful and very tempting array of sweet treats. Tiny raspberry and mascarpone tartlets, zesty key lime cheesecake, chocolate layered cream cake and banana macarons. What you didn't finish you were welcome to have wrapped up and take home.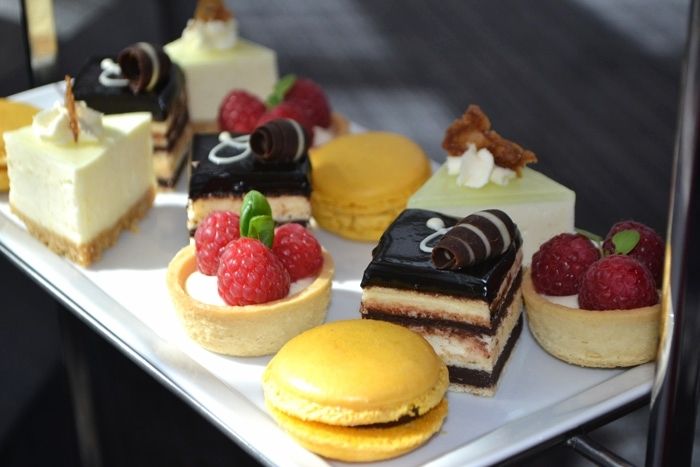 It was such a lovely treat, the quality of the food was great and honestly one of, if not the best afternoon tea in Birmingham city centre. I shall be back with my mum in tow!