For the last month I have been putting a juice to the test, not a cleanse for any weight loss or detoxing but a beauty trial to measure the effects the juice has on my skin.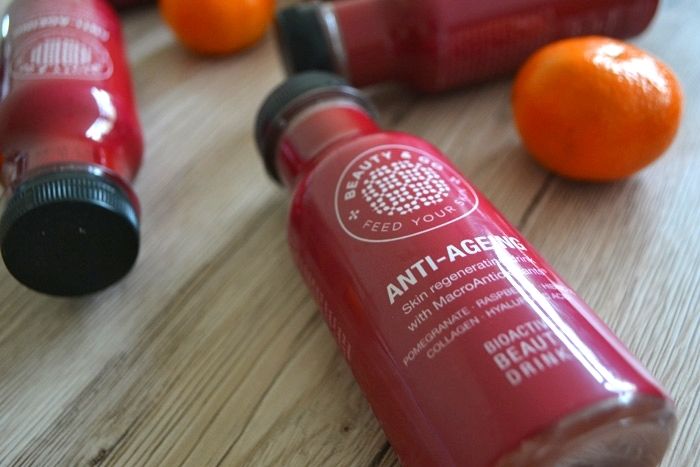 I attended a short presentation to launch the Beauty and Go juices exclusively into Selfridges and heard about the beauty benefits of the juices of which there are four variations.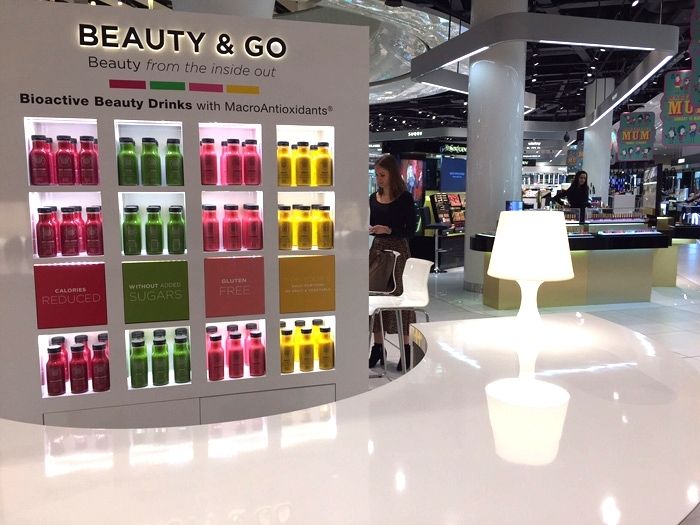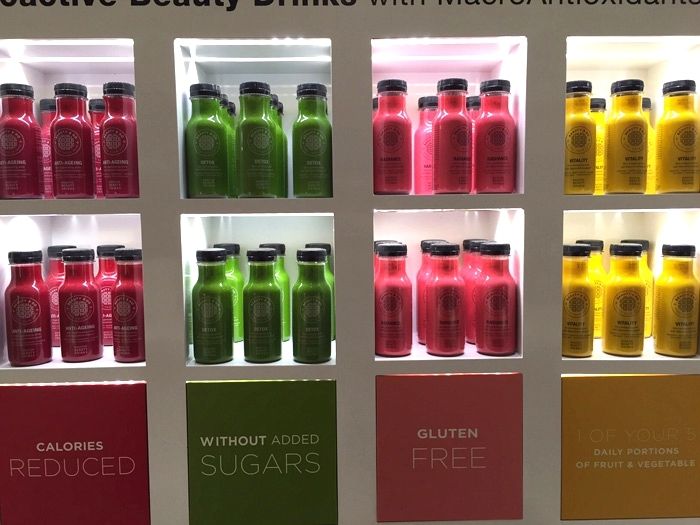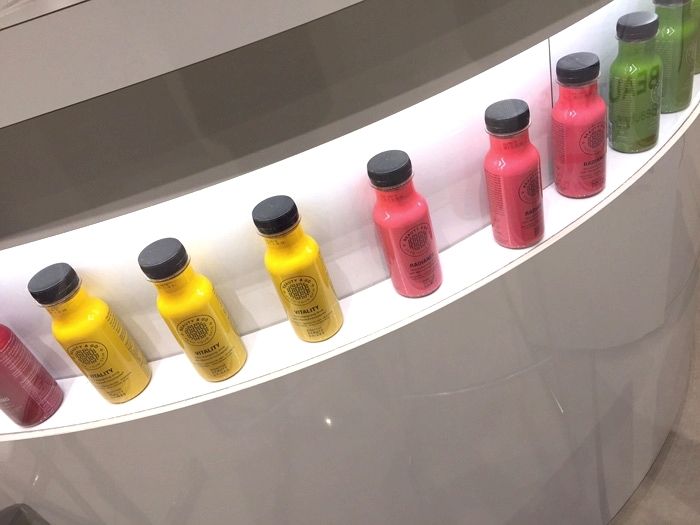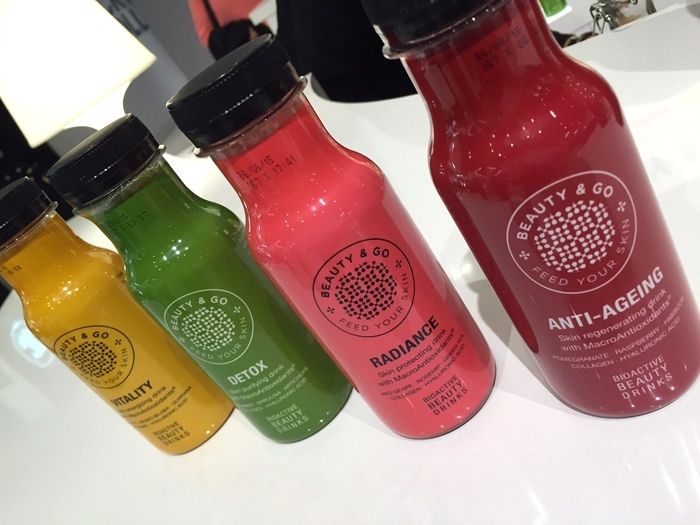 I had also emailed a lengthy questionnaire to a nutritionist to analyse various aspects of my diet, lifestyle and current beauty regime.
The juices and the facts: As mentioned before, four varieties; Anti Ageing, Radiance, Vitality and Detox, all tasting completely different too. They are gluten free, have reduced the calories and contain no added sugars. Each bottle is also one of your five a day.
After my questionnaire was checked through and a chat with the nutritionist, I was prompted to try and change a few of my habits at the same time as trialing the juice. I gave up coffee, I had only been drinking caffeine for a about 2 months so kicking this out wasn't too much of a trauma and eating more greenery, something I didn't do that well at but it's always in the back of my mind now to eat my greens now whenever possible.
I was asked what skin concerns I had and although generally i'm pretty happy with my skin, the usual first signs of ageing are always a concern at my age. So this prompted the nutrionist to prescribe the Ant Ageing juice for me, I was to drink two bottles a day for a month which I near enough stuck too give or take a few days when I was out of the country.
Drinking two a day was no chore, I had one with my lunch and one when I got home from work. The flavour and ingredients of this juice are pomegranate, raspberry, hibiscus, with added beauty boosters of collagen and hyaluronic acid. It taste really good, the hibiscus adds a little floral note against the sweetness of the fruit. Out of the four the Detox was my favourite flavour when I sampled them as it was the least sweet.
As an added bonus to the skin benefits I like the fact i'm also getting an extra portion of fruit a day and if you look at the list of ingredients they are all recognisable, something which I can't say very often!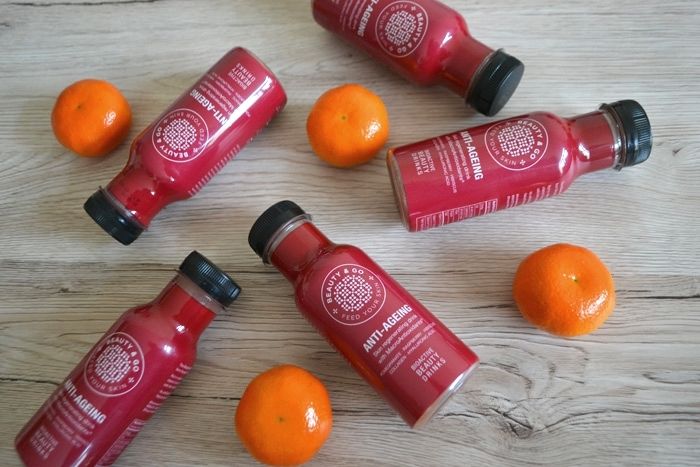 Onto the results - do I look younger? No but no drink is ever going to manage that! My skin is plumped and looks a little more rested despite a crazy time schedule at the minute. I did have a bit of a weird break out for a few days which was completely out of the blue near the start of the trial which could have been down to the caffeine detox - who knows. Now it is back to being clear and fresh looking.
The juices are available at Selfridges and Tescos for £2.99.