My spring beauty regime is in full force right now, lighter shades, lighter textures and a fresh overall look.
Here is what i'm reaching for right now...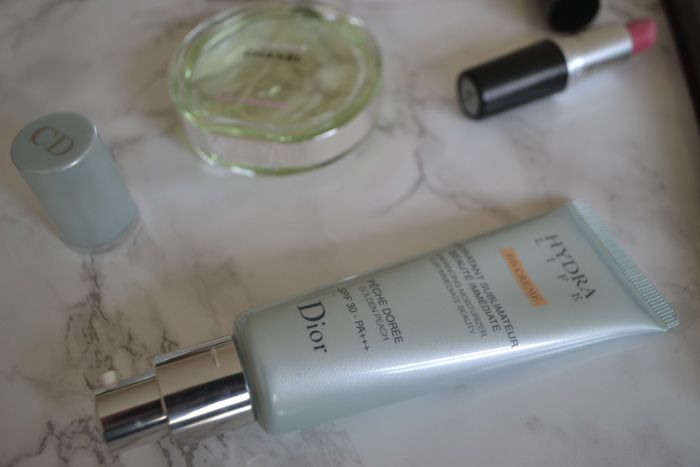 Dior Hydra Life BB cream - I really love this cream, I have a full review coming soon but this is all I will be reaching for this spring and summer.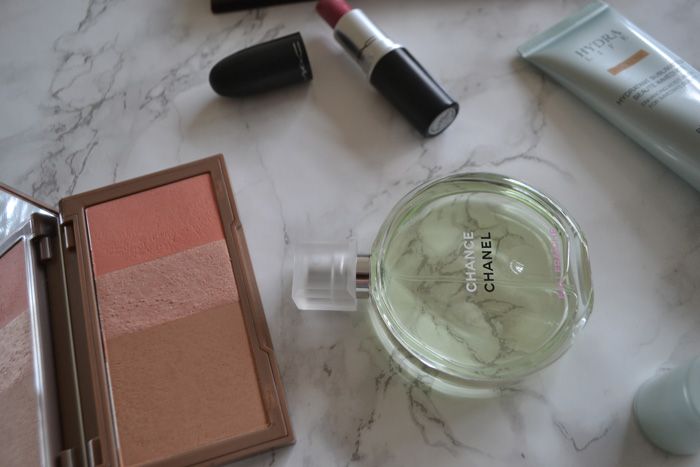 Chanel Chance Eau Fraiche, such a perfect scent for spring, zesty and refreshing.
Urban Decay Streak pallette*, you may remember this post where I shared how I get a sun kissed face. Well i'm still reaching for this pallette nearly a year on. The pallette has three powders; a bronzer, highlighter and blusher. The blush in particular is very seasonal now and has lightened up my make-up. I took the streak pallette away when I was on holiday for a month earlier this year and was the perfect travel companion.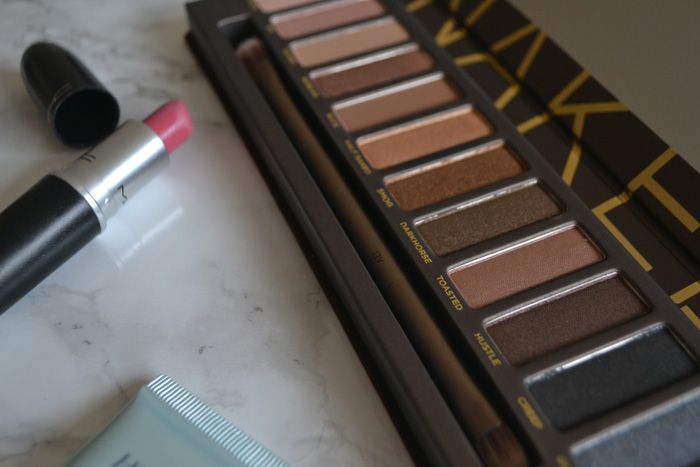 MAC pink plaid a re-discovered favourite when I was recently organising my make-up drawers! It is an easy to wear cool toned matte pink. Bright but not shockingly so.
Last but never least the Urban Decay Naked pallette* a cult classic now, I think I may have been the only person not to own one! For anyone out there who shys away from eyeshadow (like me), buy this pallette, I can honestly say it will be your friend! I create a gentle natural smokey eye for evenings using the shades; Naked all over my eye, Buck into the crease and under my lower lash line; Smog for a little shimmer over the lid and a dab of Half Baked right in the inner corner of my eye as a highlight. the brush is really good and my pallette came with a sample of each of the eye primers, I used the anti ageing one before appling any colour and I stayed crease free for the entire night - double thumbs up!
*PR sample