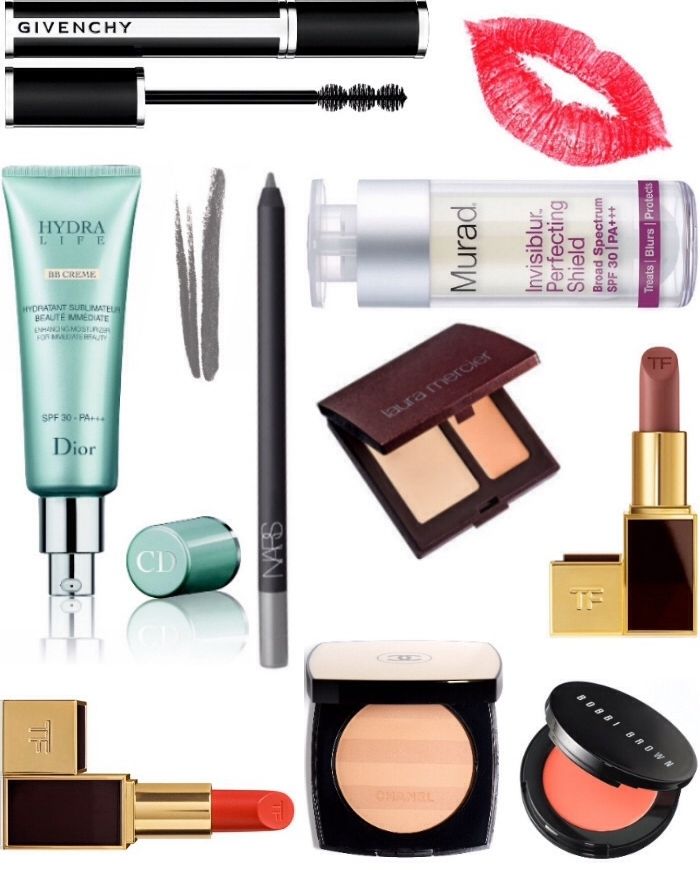 I've changed up most of my products since the last time I posted about my every day make-up so I thought a little update was in order.


I'm very new to using primer but now fully convinced they really help with the application of a base. This one by Murad, also has additional benefits too - spf 30 and anti ageing ingredients it almost qualifys as skincare! It has a blurring effect which I can see as soon as I smooth it over my face. It also mattifys, those of you who suffer any shinyness should definitely check this out. Despite having dehydrated skin the moisturising formula of this serum is so good. It has been a dream to use over the summer months and in some pretty high temperatures on holiday.

I have left behind my beloved mineral powder foundation, I think as your skin gets older a cream formulation does wonders for looking more youthful hence leaving behind the powder I used for near on 10 years!
My base for the last 5 months has been a Dior bb cream and I can't see it going anywhere anytime fast. This one has one of the highest coverages in any bb/ cc creams i've tried. I use the hydralife formulation and anyone who suffers with foundation caking or dry flaky patches throughout the day should give this a whirl. It also comes in original formula too for those with normal / oily skin. I apply one pump to a foundation brush and dot over cheeks, nose, chin and forehead and then smooth outwards. If I need to i'll occasionally use a foam blender to smooth any brush marks. But with the primer above I rarely need this.
This cc cream is so hydrating, I can't quite get over it, zero dry patches ever and it conceals any redness I may have. I only realised recently they also make a concealer in the same formulation which I must get my paws on.
I should mention I use the shade golden peach, the most perfect sunkissed shade.

Concealing, I only really conceal my under eye for a special occasion ie i'm not wearing my glasses! I suffer from dark circles and have found the Laura Mercier secret camoflage compact pretty good. I like having two colours within the pallette meaning I can mix colours if I need to depending on my skin colour in summer / winter. I use my finger to apply, dabbing in the pallette and warming between my fingers before patting on lightly, i'll then go over with the beauty blender.

Blush. I still love my Nars blush but i'm now reaching for my Bobbi Brown cream blush more and more. This colour is so flattering and when applied with my stippling brush it gives a very pretty sheer flush.

My eyeliner is one of the only make-up items I'm still loving two years on. The Larger than Life, Long Wear pencil in Madison Avenue. If you have blue or grey eyes, you must try this colour. It really makes eyes pop.

This Givenchy mascara is a winning, i'm on my third tube and although the wand looks a bit crazy it delievers. There are a couple of versions, I like the Noir Couture (the three ball wand). No flaking, really black and volumises my lashes. Good size tube too and feels very luxe.

If I want a little extra powder on, my Les Beiges from the summer collection has been getting some action recently. A very light sweep over my forehead, nose and chin will set everything nicely.

Lipsticks. Plural. I'm really trying to wear a different lipstick everyday in order to change up my look more. I don't have many but Tom Ford are my favourite. I've recently bought Wild Ginger and find applying this then blotting with tissue tones the brightness down a little. My all time favourite though is Negligee, you need this shade for Autumn.

I know there are plenty of products i've missed here, eyebrow pencils, highlighters, eyeshadows, bronzers, contour kits etc but I only really use these when I have the time/ I'm making a real effort!